Roland outlines Birmingham plans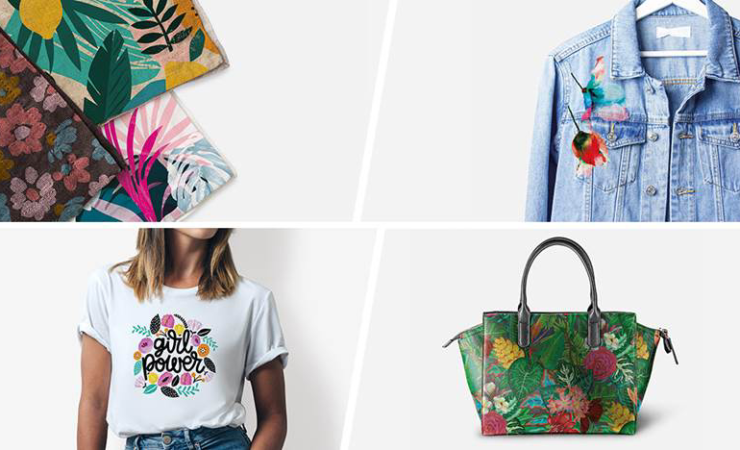 At Printwear and Promotion Roland DG will be showcasing technology able to produce a range of textile-based products
Roland DG has outlined what it will be showcasing at the upcoming Printwear & Promotion exhibition in Birmingham.
The company will be demonstrating several popular and new-to-market machines, including its Texart XT-640S-DTG direct-to-garment printer, the VersaStudio BN-20A, VersaUV LEC2-330/640 printer/cutters, VersaUV LEF2-200 printer, and TrueVIS SG2-300 printer/cutter.
'This is the first live trade event since restrictions have started to lift, and we are delighted to be able to meet in person with our dealers and customers,' said Rob Goleniowski, head of sales – UK and Ireland at Roland DG EMEA. 'Since the last trade event, we have been working to bring to market some of our most value-packed products to date.
'Today's garment market demands quick turnarounds and limitless customisation, combined with an increased demand from customers for eco-friendly products. We look forward to introducing the capabilities of our highly versatile machines and exploring the latest trends and innovations in the industry. Our products and services are designed to meet all business needs, whether that's improved efficiency, boosting their output capabilities, widening their product portfolio and beyond.'
In terms of the machines that will be taking pride of place on Roland's stand, the Texart XT-640S-DTG is marketed as an 'affordable option for printing multiple garments at once.' It runs eco-friendly-certified primers and inks and is able to print full-colour designs directly onto a wide range of garments.
The VersaStudio BN-20A is a new desktop inkjet printer aimed at industry professionals looking for 'a compact, high-quality, all-round print and cut device.' Roland says that it will be of particular interest to those who want 'to start or expand their business to create and make things on a small scale but professionally.'
Roland described the  VersaUV LEC2-330/640 printer as delivering 'unparalleled UV print quality, accurate colour reproduction, integrated precision cutting and extensive media compatibility for print companies wanting to add premium quality or special effects including white, gloss and textures to a wide range of stickers, decals and designs.' The company also claims that the LEC2 series offers the widest gamut on the market for UV printing. 
Finally, the VersaUV LEF2-200 printer is designed to cope with high-volume customisation and is being positioned as 'perfect for those working looking for versatility as well as premium quality printing.'