Gartex Texprocess India kicks off in New Delhi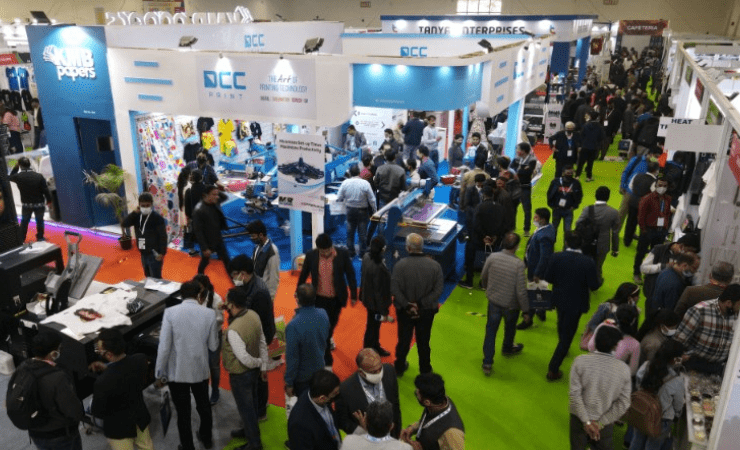 With over 200 companies, Gartex Texprocess India will open its doors in New Delhi this week.
Gartex Texprocess India is gearing up for its three-day trade fair in New Delhi with more than 200 exhibitors confirmed – following the success of its first-ever Mumbai edition in May 2022.
The event focuses on garment and textile machinery, fabrics, accessories and will take place at Pragati Maidan from 4 to 6 August 2022.
Shri Upendra Prasad Singh, secretary at ministry of textiles, said, 'lndia is one of the prominent textiles and clothing producing countries in the world. Domestically, it is the second largest employment providing sector and accounts for 11.4% of lndia's global merchandise exports during 2020 to 2021 and holds a 4% share on the global trade in textiles and apparel. Gartex Texprocess India New Delhi will not only provide opportunities to overseas buyers to source their requirements but also provide a platform to domestic exporters, especially SMEs for expanding their export potential.'
Manufacturing brands such as Aura, Fabcare, Jaysynth Dyestuff, Wenli, Baba Textile Machinery, Orange-O-Tec and Jack have confirmed their participation, while the Denim Show will feature companies such as Jindal Worldwide Ltd, Arvind Ltd, Raymond UCO Denim Ltd, LNJ Denim, Siyaram Silk Mills Ltd, and Kanchan Group.
The FABEXA pavilion will host around 70 fabric manufacturers from Gujarat to demonstrate their expertise in fabric, cotton and natural based fabrics, including Nakoda Fashion Pvt Ltd, Shashwat Textiles Pvt Ltd, Bhavna Processors Pvt Ltd, Viru Textile Mills Pvt Ltd, Panam Texfab Pvt Ltd and Shree Chamunda Fabrics. The trade fair will also welcome about 300 fabrics sourcing representatives as hosted buyers over the span of three-days.