EFI Fiery buys Cadlink to support custom production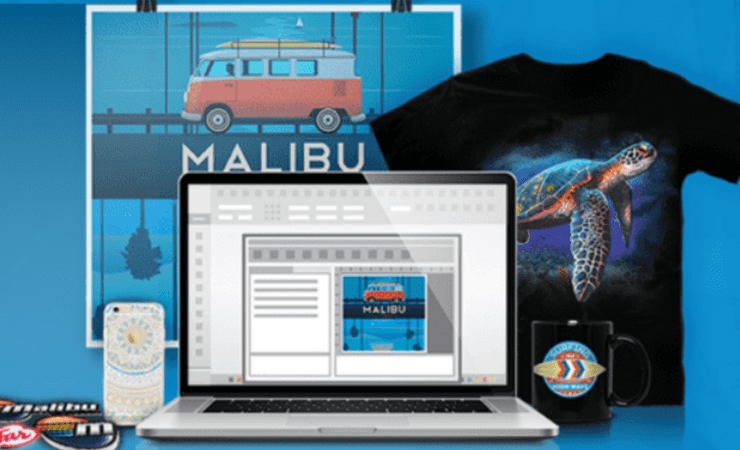 Cadlink software creates personalised and customised digital print products
Fiery, the DFE and workflow business of EFI, has acquired software company Cadlink Technology to support the increasing demand for customisation whilst reducing the time spent moving work from design to production.
The Canada-based company supports high growth areas of digital direct-to-garment, direct-to-film, digital cutting, engraving, wide-format print and vehicle wraps. Products will be designed and prepared using Cadlink software and then printed through Fiery DFEs to the correct printer.
Chief operating officer at EFI Fiery, Toby Weiss, said, 'The synergies between our two companies are tremendous and we look forward to providing customers with more world-class software and support to accelerate their adoption of digital print and imaging.
'This acquisition will directly benefit our customers and it significantly strengthens and expands our presence in growing markets.'
Cadlink and EFI Fiery each have long histories of investment in colour management, RIP and workflow, as well as in helping customers get the most productivity out of their digital print and imaging systems.
Industry observer Greg Cholmondeley, principal analyst of Keypoint Intelligence's production workflow service, said, 'The technology to produce customised and personalised garments, engraved products, vehicle wraps, and other merchandise has transformed the printing industry and requires capable software to create and layout those designs.
'Cadlink and EFI are well positioned to integrate the design, layout, RIPing, and printing processes in ways that will be key to meet evolving customer demands.'
Cadlink CEO Gordon Reynen added, 'Becoming part of the EFI Fiery business will extend the geographic reach for our products and enhance our ability to support and drive greater value to customers and partners worldwide. Our team is excited to join the industry leader in DFE, colour management and imaging technologies and combine forces to bring more innovation to market for our customers.'
The Cadlink team will be joining EFI Fiery and will continue to work from their current offices. Terms of the acquisition were not disclosed.