Printful celebrates successful 2021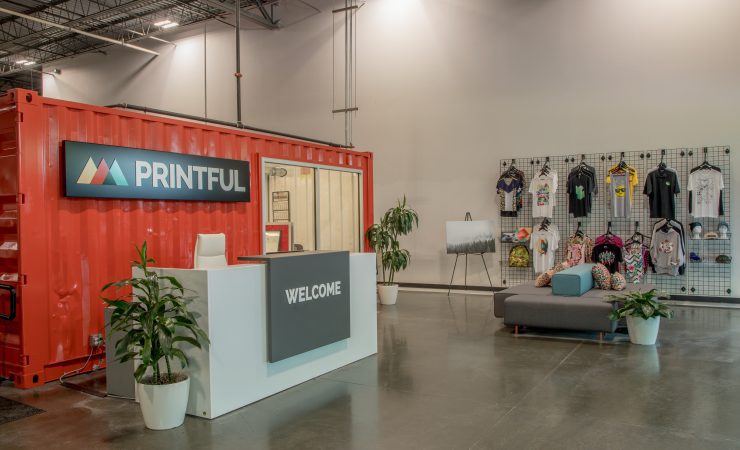 Printful opened its new UK fulfilment centre in 2021
Printful's financial results for 2021 reveal that the company's revenue reached more than $289 million, an increase of 39% compared to 2020. The Latvian company has now fulfilled more than 48 million items and reached more than $1 billion in total gross merchandise value (GMV) since its started operations back in 2013. 
The company's co-founder and CEO Davis Siksnans said that 2021 has been a transformative year for the creator community, and that the company's record numbers demonstrated the power of independent brands and designers. However, Printful also reports significant growth of 115% in the enterprise-level customer segment in 2021, having established partnerships with brands like Coca-Cola, MTV, and Comedy Central over the last few years. The company says that it plans to allocate more resources to serve this customer base.
Mr Siksnans explained, 'We have seen our enterprise customers succeed with print-on-demand, by launching new products with low inventory risks and a short time to market. I believe that other fashion and entertainment giants should seriously consider the on-demand production model to expand their business, offer customisation, and reach a wider network of customers.'
Last year also saw Printful expand its operations in the US and Mexico as well as open a new fulfilment centre in the UK. Additionally, the company invested $32.4 million in printing equipment and other technology, bringing its total investment up to $83.8 million.
Mr Siksnans concluded, 'Despite the challenges presented by the pandemic, 2021 was a monumental year for our company. Reaching new milestones has only proven that we operate in an industry where there is significant potential, so we plan to lead by example, continue improving our services, and strengthen our position as the industry leader.'