Kornit announces record Q4 revenue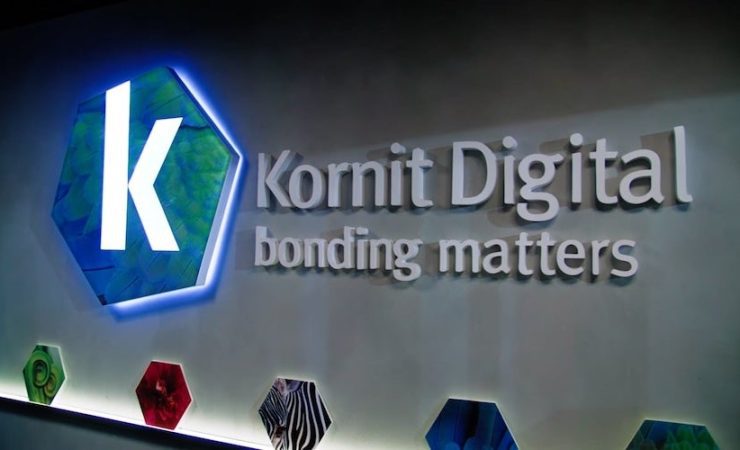 Kornit is aiming to have total revenue of more than $1 billion by 2026
Kornit has released its Q4 and full year results for 2021, showing that annual revenue grew by 67% and its revenue for the final three months of the year was a record $87.5m (£64.5m).
Revenue for the entire year clocked in at $322m (£237m), including the record fourth quarter, with the Israeli company reporting that this was driven by its Atlas Max technology 'exceeding expectations.' The company adds that it is entering 2022 with a 'very strong backlog and visibility' and it is planning for some 'major new product introductions starting in first quarter' of the year.
'2021 was a pivotal year for Kornit,' said the company's CEO Ronen Samuel. 'What we accomplished this past quarter, and over the entire year, reflects outstanding execution on the huge market opportunity we are pursuing and the strength of our unique business model. The mega trends that have been fuelling our business are intensifying, traditional textile supply chains are completely broken at this point, and the need for digital on-demand, sustainable production continues accelerating.
'We enter 2022 for what will be one of the busiest and most exciting years in the history of Kornit; a year with strong growth and a remarkable pipeline of ground-breaking new product introductions, starting already in the first quarter. We have never been in a better position as a company and we are extremely confident in our ability to meet our $1b revenue goal by 2026, if not before.'
Kornit's expects its revenue for the first quarter of 2022 to be in the range of $87m to $91m (£64m – £67m) with non-GAAP operating income to be in the range of 7 to 9% of revenue, and EBITDA Margins to be in the range of 9 to 11%. The company adds that it expects higher operating margins in the second, third, and fourth quarters of 2022 versus the first quarter, and operating margins in the second half quarters to be in the mid-teens.
Chief financial officer Alon Rozner added, 'We ended 2021 with an outstanding fourth quarter and entered 2022 with a strong backlog and pipeline. We generated record cash flow from operations in 2021, successfully navigated global supply chain pressures, and delivered on our commitments to our customers. We continue to invest in the business to capitalise on the enormous opportunities we see and to accelerate growth. Our good visibility into the business, combined with our experienced team, gives us the confidence that we can deliver on our commitments for the balance of 2022 and into 2023.'