Waste not, want not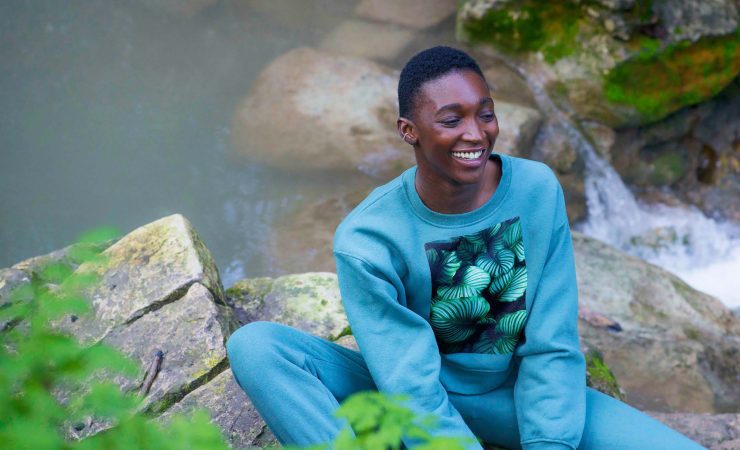 Kornit says that its Max technology will have a key role to play in building a sustainable future
In this feature Kornit Digital explains how its technology can help the textiles industry improve its rather frightening performance when it comes to sustainability.
Textiles is the second-most polluting industry on Earth, behind only the oil sector. For those still clinging onto the old 18-month forecast-based fashion cycles, the rise of Amazon, the 'retail apocalypse' and now a global pandemic economy have clearly demonstrated that the old ways just won't work any more. Businesses are going to be disrupted and the only question is, will you adapt and thrive, or nose-dive?
The bad news is that the market is fickle and unpredictable, and the internet gives consumers the opportunity to buy anything they want, from whoever will offer the best terms. The good news is that the tools are now available to empower businesses to meet those fickle and unpredictable demands in real time, and to build a streamlined end-to-end model of efficiency that gives them what they want whilst allowing them to only produce what they have actually sold.
Create on demand, create long-term security
Widely-dispersed international supply chains are ill-suited to the needs of today's wired, see-now-buy-now consumer base. When you're selling via an online store, 'shelf space' is virtually unlimited, but physically producing each piece to match that inventory is inherently slow and cumbersome, and does nothing to solve your waste issue. That is where a corresponding digital production process meets the challenges presented by digital shopping.
Digital direct-to-garment (DtG) technology gives brands, fulfillers and print service providers the versatility they need to create on demand, thereby minimising inventory risk while offering consumers variety and quality. By introducing a single-step production process, which eliminates the need for pre- and post-treatments, Kornit believes it has made the deal even sweeter. The company's systems use eco-friendly, pigment-based inks compatible with a range of common and popular fabrics. Potential applications include T-shirts, hoodies, onesies, jackets and stretchy yoga pants… consumers just need to pick a colour, and if the design can be rendered onscreen, it be printed on that piece, with impressive colour accuracy.
'The capability, quality, and durability were all top-notch,' said Mike Kent of Sheffield-based athletic wear producer Kitlocker.com, which has supplemented its screen printing operations with Kornit's DtG technology. 'The machines are quick, reliable, with very little downtime.'
The right tool for the job
This technology provides print shops with a powerful new tool. Screen print will always be there for the large-run, bread-and-butter jobs that don't use too many colours. But when you need to create something with minimal set-up time, unlimited colours, in small numbers, or maybe even just produce some samples without the hassle that comes with analogue processes – digital can make it all happen at the push of a button.
'Digital opens up different sales channels and makes you more flexible,' said Alan Porter of Screenworks, an apparel decorator based near Cambridge. 
'Being able to move the smaller runs over to the direct-to-garment has allowed us to actually be more efficient in screen printing, as well,' added Will Ozier, of United States-based Ozier Apparel.
What DtG can do
These systems offer the capability to print whatever the market demands, in brilliant detail, unlimited colours, and in any quantity. The company adds that it's always profitable because their speed makes it possible to sell first, then produce and ship within days or even hours.
Of course people still want embroidery, dye sublimation, vinyl heat transfer and more. But each of those methods takes time, produces waste, and requires a different machine with a different skill set. This is why Kornit asked, 'Why not just make them all one machine?' The result was Max technology, introduced earlier this year.
According to Kornit, the Max systems give users 'every benefit they've come to expect from Kornit's patented sustainable, single-step production process – but also 3D imagery that seems to leap off the surface. It simulates stitching. It simulates vinyl heat transfer. It simulates dye-sub impressions, and not only on white polyester. And it does all of this using one ink set, with one machine, with a smaller footprint—both carbon and on your production floor.'
The word on the street
Georg Stricker of Germany-based Boender & Beutel was one of the first to gain hands-on experience with this new equipment. 'The colours, I must say, are exceptionally good,' he commented. 'The designs are looking more bright and beautiful. You can feel it's something that is unique in the textile industry.'
Hanne Dinkel of Spreadshirt, another German company, has also integrated Max technology into her production operations. She remarked upon the versatility it offered, saying, 'With this technology, you can print like embroidery, or you can print like screen printing. We are printing on demand, and that means we have to handle a lot of different garments. I think it's going to be a game-changer in the print-on-demand business.'
Scott Valancy of United States-based TSC Miami has also added Max technology to his pre-existing fleet of Kornit DtG machinery, and was taken aback by the immediate durability and quality benefits it offered. 'It's truly revolutionary in one-off digital printing, and the quality and washability seem to be just higher standards,' Mr Valancy said. 'I really feel like this is the machine we're looking for to get into the additional retail markets that were potentially a barrier to entry with prior technology. This is the machine; I mean, there is nothing like it on the market.'
Putting all the pieces together
Kornit says that it has built its brand on developing 'the most capable systems for sustainable, versatile, brilliant digital DtG production on demand.' 
However the company is also setting its sights higher, aiming to create a complete ecosystem of 'proximity fulfilment' worldwide, eliminating complex supply chains and logistics to make the end-to-end production experience as frictionless as digital will allow. It's on a mission to become the operating system for on-demand sustainable fashion and textiles worldwide, which means using new workflow technology to connect consumers, creators and fulfillers in a manner that delivers immediate gratification for the end-user, opportunities for creators to access markets and build their own brands, and profit streams for producers by uncovering demand wherever it may be found.
'There's a growing realisation and acceptance that on-demand production is the answer to meet the demands of today's consumer,' concludes Kornit CEO Ronen Samuel. 'Kornit's Max technology defines the future of on-demand, sustainable textile production, and the future is here now'