The Magic Touch adds Mutoh to DTFMagic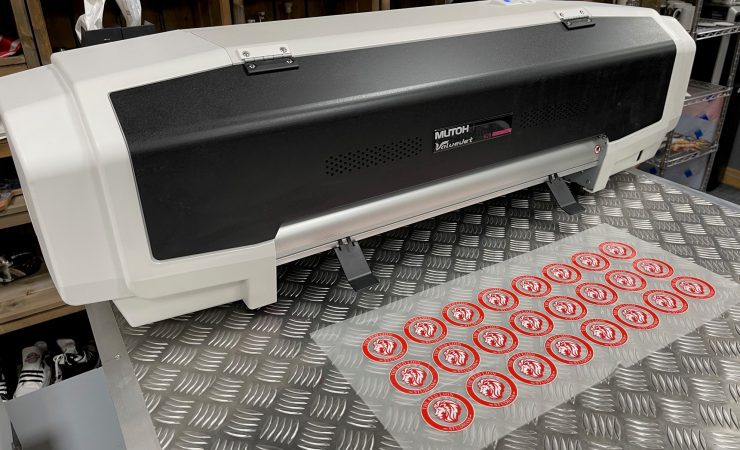 The 630mm-wide Mutoh/STS VJ-628D is manufactured by Mutoh in Japan
The Magic Touch has added the Mutoh/STS VJ-628D to the range of printers available under its DTFMagic brand.
DTFMagic comprises the company's portfolio of direct-to-film (DTF) printing equipment, with DTF being a sector that The Magic Touch has been exploring for some time, as explained by managing director Jim Nicol in this exclusive interview from 2021.
The 630mm-wide Mutoh/STS VJ-628D, which is manufactured in Japan and based on the existing Valuejet 628, is part of a global collaboration between Mutoh and STS, a Florida-based ink manufacturer. 
Mr Nicol commented on the latest addition to the DTFMagic range. 'Having considered over the past 12 months the great response and uptake of DTF technology, combined with the success of those now using the process in production environments, we must ensure we are able to offer the right solution for specific customer needs.'
He continued, 'The existing DTF600 printer is truly fantastic and offers real transfer production capabilities up to 15sqm/hr, but we strongly feel the size and space requirement is restrictive for many potential users. This new desktop option is perfect despite the slower production speed.'
The VJ-628D, which has been deigned to fit on top of an average office table, prints directly to a coated PET film. The printed image then has a powder adhesive applied using an automatic 'Shake and Bake' unit or alternatively, for auto cut-sheet or roll-to-sheet prints, the film can be cured at up to 95°C in a unique desktop curing oven.
Unlike some alternative methods the DTF process works equally well on white or dark textiles and allows users to choose a matt or gloss finish, whilst requiring no pre-treatment, no cutting or weeding, creates crisp and defined edges and images, does not require advanced technical printing knowledge, and produces less waste.