CMYUK unveils latest Vutek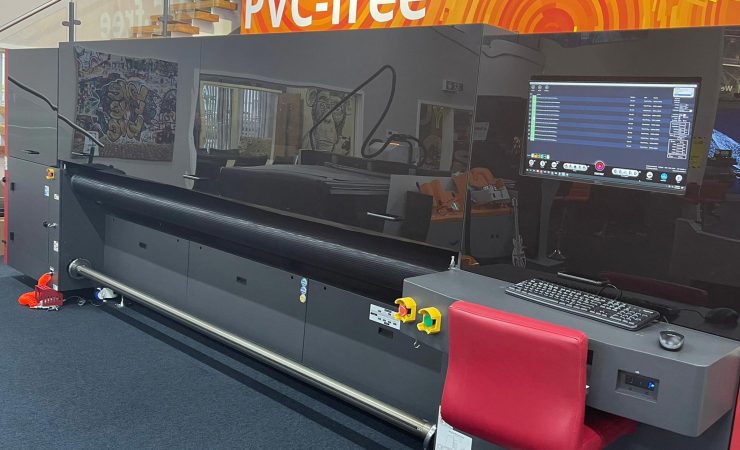 CMYUK's latest EFI machine has been successfully installed in Shrewsbury
CMYUK has completed the installation of a new EFI Vutek Pro 30h at its demonstration and training centre in Shrewsbury.
This is the first time this 3.2m UV LED hybrid printer, available for £159,995 including delivery, warranty and installation, has been shown in the UK.
The Pro 30h has been designed to be ultra-productive and to leverage the technological innovations found in EFI's Reggiani textile printers and single pass platforms. It can handle dual media rolls as well as continuous board printing, delivering 100% productivity by enabling boards to be printed back-to-back without stopping the printer carriage.
The printer also comes with XA inks, a new inkset that is available in large five litre bottles and can be used for both roll-to-roll and rigid applications.
'The Pro 30h is a versatile, high production printer that delivers a stunning range of benefits at such a competitive price point,' commented CMYUK sales director Sue Hayward. 'This 3.2m wide hybrid model really rounds-out the EFI wide-format range very nicely. It was designed to be a quality, high speed production dynamo. It's an impressive piece of equipment that combines very successful elements of  EFI Vutek technology packaged in one printer. It's a very impressive proposition and we've already had a number of customers buzzing over its feature set. We anticipate that it will be a very strong contender in the market.'