ESG driving demand for sustainable garments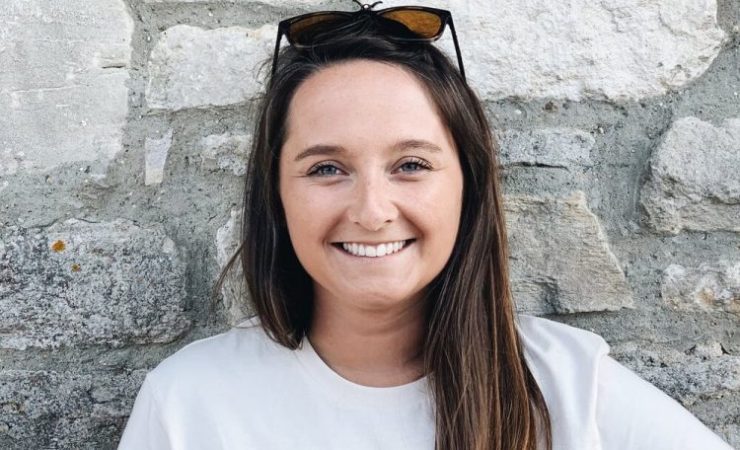 Rosie Leeds, founder of Dorchester-based The Embroidery Barn, operates a Roland VersaStudio BT-12
Every two months Digital Textile Printer sends out an e-newsletter exploring all the latest news and developments from across the most exciting sector in print. The only way to make sure you receive all of our content, including interviews, case studies and analysis is by registering, which you can do HERE.
---
Roland DG's latest European study has shown that a rising focous on environment, societal and governance (ESG) factors across the continent's companies is driving demand for sustainable garments.
The survey, which was carried out in the month leading up to COP26, involved more than 200 different garment printers serving a cross-section of large businesses and SMEs across Europe.
Its findings showed that 64% of those printers had observed an increase in customers ordering sustainable garments, and a majority (51%) reported an increase of 30% or more.
Furthermore almost half (48%) of respondents said that sustainability was a 'major commercial opportunity' for their company and another third indicated that their customers were willing to pay a premium for sustainable garments.
One Roland customer surveyed was Rosie Lees, founder and MD of British firm The Embroidery Barn. Ms Lees commented, 'When I relaunched the business in 2018, I decided to focus on the sustainability of our garments and printing practices and expected that within five to seven years it would pay off. In reality, I haven't had to wait that long. During the last 18 months, it's been our major growth driver and 95% of our customers mention sustainability when they enquire.'
Encarna Luque, textile lead at Roland DG, added, 'ESG is firmly in the spotlight and, as a result, we've observed a major shift in customer priorities away from price and towards sustainability. Garment printers are some of the most entrepreneurial business owners in our sector, and it's no surprise to see them investing in this emerging opportunity despite the challenging macroeconomic environment.'