Bunzl aqcuires Workwear Express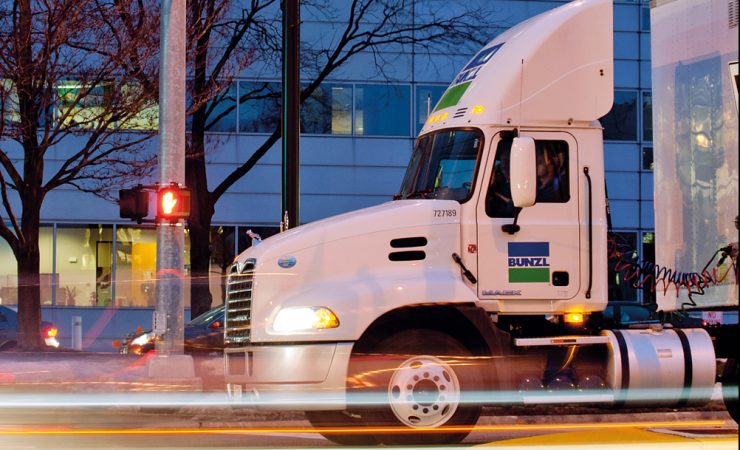 Bunzl is a distribution specialist active in 31 different countries
Every two months Digital Textile Printer sends out an e-newsletter exploring all the latest news and developments from across the most exciting sector in print. The only way to make sure you receive all of our content, including interviews, case studies and analysis is by registering, which you can do HERE.
---
Bunzl, the London-based distribution and services group, has completed the acquisition of Workwear Express, a personalised workwear and promotional clothing company headquartered in Durham.
Workwear Express, which was founded more than 30 years ago, boasts a customer base of over 600,000 clients across 100 different countries. It has a strong e-commerce focus and in the year to March 2021 generated £29 million of revenue. 
The company, which describes itself as Europe's fastest growing workwear retailer, has two purpose-built 50,000 sqft factories and fulfilment centres featuring the latest clothing production technology. It offers digital printing in the shape of DTG and transfer printing services, as well as embroidery and screen printing .
As for Bunzl, that company was originally founded as a haberdashery in Braislava by Moritz Bunzl all the way back in 1854. In the more than century and a half since it has grown to become an international distribution group, operating in more than 31 different countries around the world. Its headquarters were moved to London in 1938 due to the political upheaval in Europe at that point.
At the same time as it acquired Workwear Express, Bunzl also announced the takeover of Hydropac, a distributor of insulated packaging solutions based in Buckinghamshire. CEO Frank Van Zanten commented on the moves, 'The acquisitions of Workwear Express and Hydropac represent our 12th and 13th acquisitions this year, with our committed spend year to date higher than our spend in 2020, making it another successful year and one of the most acquisitive years in our history. The acquisitions demonstrate the opportunities for growth in digital channels, with Workwear Express a strong online driven business and Hydropac a specialist in packaging products that support online focused customers.'