Prinfab scoops textile printing award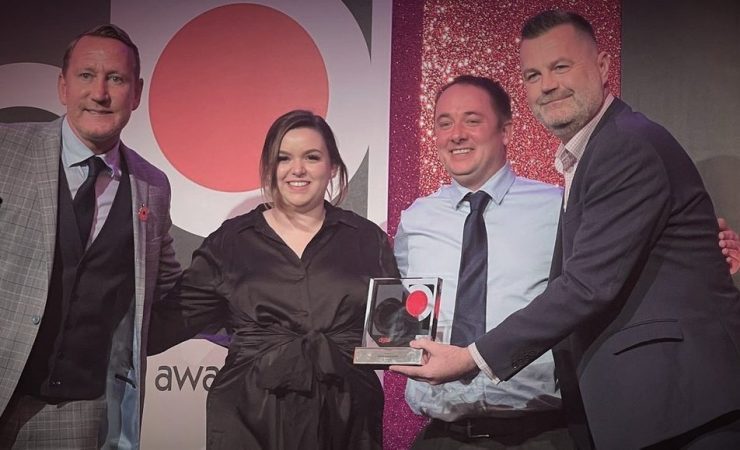 The award was presented at the Intercontinental Park Lane in London
Every two months Digital Textile Printer sends out an e-newsletter exploring all the latest news and developments from across the most exciting sector in print. The only way to make sure you receive all of our content, including interviews, case studies and analysis is by registering, which you can do HERE.
---
Prinfab, a Kent-based printing company, has won the first ever 'Digitally printed textiles' award at the Digital Printer Awards.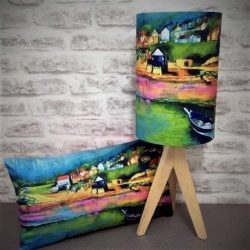 The category was brand new for 2021, having been added to the awards in recognition of the growth of the textile printing market and to coincide with the launch of this website.
The winning entry 'Boat in the Bay' for Odette Illingworth designed by Kate Smith, and COtoo, who specialise in Country & Coastal inspired homewares.
The design was printed on 213 gsm Cotton Twill, having been first prepared using Epson Edge software, and then printed on Prinfab's Epson Monna Lisa 8000.
Prinfab co-founder Oliver Mustoe-Playfair commented after the victory, 'Being recognised as the best digital textile printer in the UK is a fantastic achievement for Prinfab. Our textile print on-demand service is truly revolutionising the industry and creating new opportunities for our customers.'
Debbie McKeegan, CEO of Texintel and a member of the judging panel for 2021, added, 'Prinfab's entry to the awards is a shining example of high-quality digital textile printing and the importance of service and knowledge sharing.
'The 'Kate Smith' project submitted endorses the Prinfab business model – Kate's work is a stunning example of the power of digital technology to unlock previously unreachable commercial opportunities.
'As an independent artist her work can now be reimagined onto an array of textile products without the need for significant investment. Prinfab's on-demand business model signposts a new era of opportunity alongside creativity for the independent artisan. Prinfab have invested in new technology from Epson and with this they will continue to expand their business and support the UK's creative community.'