Fespa confirms almost 8000 attended in Amsterdam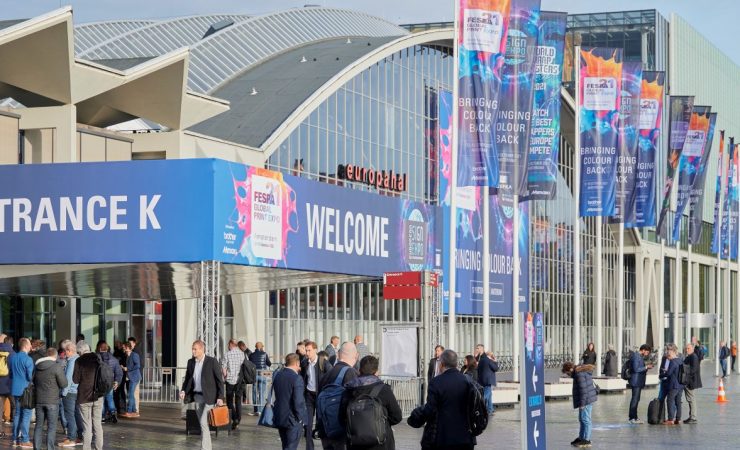 People came from over 100 different countries to attend Fespa
Every two months Digital Textile Printer sends out an e-newsletter exploring all the latest news and developments from across the most exciting sector in print. The only way to make sure you receive all of our content, including interviews, case studies and analysis is by registering, which you can do HERE.
---
Almost 8000 people attended the recent Fespa Global Print Expo in Amsterdam after the exhibition returned for the first time since 2019.
The attendees came from more than 100 different countries despite the challenges posed by Covid-related travel restrictions. Of the 7850 people who made the journey to the Dutch capital, 49% were from either the Benelux nations or Germany, with Italy, France, the United Kingdom, Spain and Poland the next most common points of origin.
The total number of visitors was 11,130, meaning that 42% of the unique visitors attended on more than one day, 44% of whom were either owners or managing directors. Two in three visitors said they either influence or make the final purchasing decisions in their business.
More than half of the attendees (54%) were visiting Fespa for the first time, with popular attractions including Printeriors, the space dedicated to printing for interior décor, and the European leg of the longstanding Wrap Masters competition.
CEO Neil Felton commented on the success of the exhibition, saying, 'Feedback from exhibitors was effusive, with many commenting on the upbeat mood among visitors, the unmatched value of face-to-face conversations with senior decision-makers, the enthusiasm for the new technologies and consumables on display, and the overriding sense of optimism for the future. The buzz in the halls was energising and the impression was that delegates felt very confident and happy to be in a live event environment again after such a long time.
'The past two years have undoubtedly been challenging for everyone in our community. To move forward, printers and signmakers need to unearth new opportunities, explore the latest technologies and meet with peers to share ideas. This year's events were an important milestone in our collective recovery and we hope that our next Global Print Expo and European Sign Expo, which will return to Messe Berlin, Germany, from 31 May – 3 June 2022, will finally put our whole global community back in motion.'
For those unable to attend the event in person, Fespa has made an array of content available online. The Fespa Live sessions involved conversations with key exhibitors, printers and print experts on the latest trends and innovations and attracted 5125 views during the four days the show was open. The recordings remain available to watch on demand.