GoCustom Clothing installs Kornit DTG system to boost capacity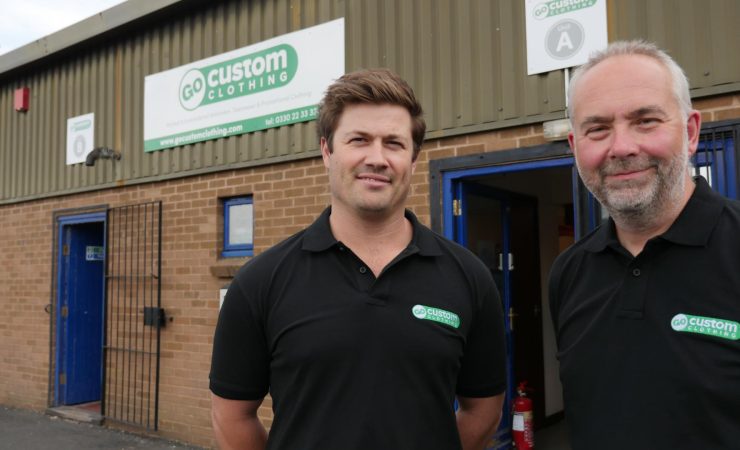 GoCustom Clothing has been a family-run business since it was founded in 1994
Every two months Digital Textile Printer sends out an e-newsletter exploring all the latest news and developments from across the most exciting sector in print. The only way to make sure you receive all of our content, including interviews, case studies and analysis is by registering, which you can do HERE.
---
GoCustom Clothing, a family-run business based in Ludlow, has installed a Kornit Avalanche HD6 system to boost its on-demand, direct-to-garment (DTG) capacity. The company, founded in 1994, has also invested in the KornitX platform, which provides a streamlined end-to-end workflow between the brand's online customer stores and production floor.
The Avalanche HD6, which boasts a printing area of 60 x 90cm and can print at resolutions up to 1200dpi, offers six colours (CMYKRG) as well as white and is able to print onto a range of fabrics including cotton, polyester, cotton-polyester blends, lycra, viscose, silk, leather, denim, linen and wool.
GoCustom Clothing started life providing workwear for local businesses before branching out to school hoodies and uniforms. It now offers a range of print and embroidery services. The company took the decision to invest in DTG equipment because of the growth of its e-commerce operation and increasingly diverse orders. Originally it invested in a Kornit Storm system for on-demand production, before upgrading to a Kornit Avalanche HD6 for increased capacity.
'Kornit's system is the best system we found, giving us the capability we need with its overall quality, speed, throughput, and sustainability,' said Hamish Eccles, digital marketing director at GoCustom Clothing. 'The KornitX workflow operating system allows us to connect directly with our customers and take small orders, which are then processed very simply. Through our Shopify application, if somebody is running a Shopify store, they can simply use our app, and immediately design products directly within Shopify, which would then come through to our system via KornitX, where we would then print and ship the product.'
Chris Govier, Kornit's EMEA managing director, added, 'Kornit's differentiated technology offers true end-to-end digitization of the production experience, so businesses like GoCustom Clothing can provide consumers unlimited design possibilities, in any quantity, and fulfil them faster than ever. By eliminating inventory concerns and producing any number of pieces whenever the demand or opportunity is required, our customers, like GoCustom Clothing, become more agile, profitable, and sustainable.'