Smithers predicts textiles inkjet boom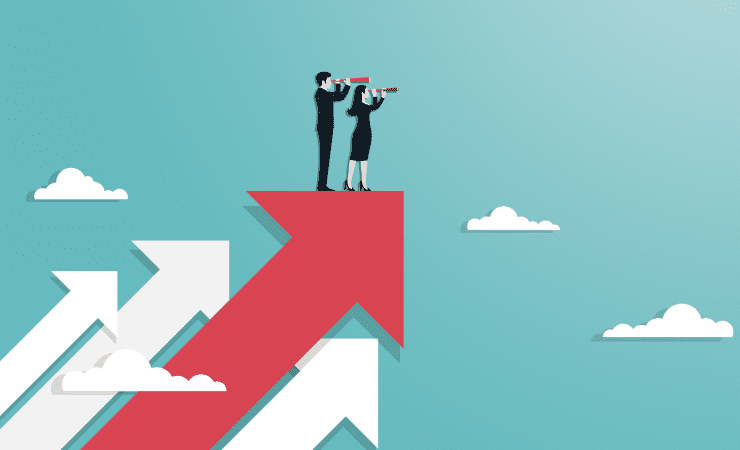 The future looks bright for digitally printed textiles
Every two months Digital Textile Printer sends out an e-newsletter exploring all the latest news and developments from across the most exciting sector in print. The only way to make sure you receive all of our content, including interviews, case studies and analysis is by registering, which you can do HERE.
---
Digital printing's share of the printed textiles market is set to rise from 6 to 10% by 2026 according to The Future of Digital Textile Printing to 2026, the latest expert market study from Smithers. In financial terms this is will mean the digitally printed textiles market will be worth €6.95 billion (£5.9 billion or a little over $8 billion), an increase of more than €3 billion (approximately £2.55 billion or $3.5 billion) from today.
Smithers predicts this growth, which will involve a compound annual growth rate (CAGR) of 12.7%, will be least partly attributable to the market making up for the sales lost as a result of the pandemic. In total an estimated €910 million (approximately £775 million or $1 billion) worth of sales were lost across 2019-2020, with fashion, signage and technical textiles particularly hard hit. The decor and domestic furnishings market emergent relatively unscathed, however, as people stuck at home refreshed their living spaces.
In addition to the financial boom, Smithers also forecasts that the volume of inkjet printed fabrics (including apparel, household furnishings, technical textiles and display media) will increase from 2.89 billion square meters (2021) to 5.53 billion square meters (2026). 
The report also highlighted that the vast majority of inkjet textile presses in operation are smaller models, with about 5% dedicated direct-to-garment machines, and that whilst large single-pass roll-to-roll presses account for the majority of output, there are still fewer than 50 in operation worldwide. However as more PSPs invest in dedicated inkjet textile presses, Smither's says equipment sales will pass the €1 billion (£850 million or $1.2 billion) per year mark in 2026. This will naturally generate sales for media and consumables, with annual OEM ink revenue predicted to reach €2.20 billion (£1.9 billion or $2.5 billion) by the same year.
Smithers says that there is genuine enthusiasm for a new generation of inkjet machine in the textiles industry, driven by the potential for design freedom, customised fabrics, short print runs, quicker reorders, and print with a lower environmental impact. The pandemic has also accelerated things, increasing demand for e-commerce, direct-to-consumer sales and reshoring. Furthermore, with high streets closed the world over, many fashion brands have invested in online businesses based on the flexibility available with inkjet printing. 
Finally, though inkjet printing is well established in several sectors, growth in others, including technical textiles is still limited, though Smithers expects this to change as technologies mature. There is also emerging interest in direct-to-film technology, which allows custom T-shirt designs to be printed onto special films, combining the benefits of inkjet and transfer printing, eliminating pre-treatment steps and enabling darker garments to be customised.