Durst Wins Pinnacle InterTech Award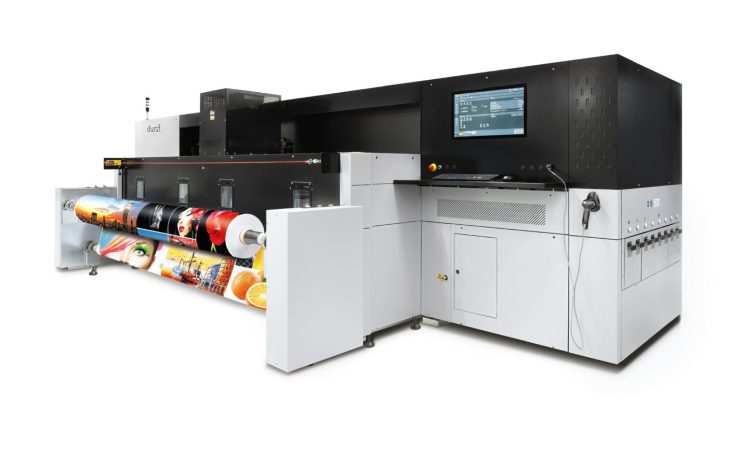 Durst's P5 Tex iSub is based on the P5 platform that the company introduced in 2018
Every two months Digital Textile Printer sends out an e-newsletter exploring all the latest news and developments from across the most exciting sector in print. The only way to make sure you receive all of our content, including interviews, case studies and analysis is by registering, which you can do HERE.
---
Durst has scooped a Pinnacle InterTech Award for its P5 Tex iSub, a 3.3m roll printer based on the P5 platform that the company introduced in 2018.
The awards, which are organised by Printing United, 'celebrate the development of innovative technologies judged to be truly innovative and expected to have a significant impact on graphic communications and related industries.'
'Everyone at Durst is extremely proud to receive this affirmation from Printing United Alliance,' said Tim Saur, CEO and managing director for Durst North America. 'The soft signage market is experiencing tremendous growth and the P5 Tex iSub provides efficiency, quality and productivity at the highest level. We take great pride in being selected as a winner in this prominent competition.'
Via interchangeable vacuum plates the P5 Tex iSub can print to either thermal transfer paper or directly to fabric, with the inline heat fixation carried out via a non-contact process that Durst says avoids ink bleed, dust contamination or fabric discolouration. The printer boasts a maximum print speed of 383sqm/hr (4122sqft/hr) when the 330cm print format is fully utilised.
The independent panel of judges that determined the winners described the P5 Tex iSub as a 'game changer' and predicted that its inline sublimation system had the potential to 'transform' the dye sub sector.