Personal Canvas Prints secures funds from Close Brothers Asset Finance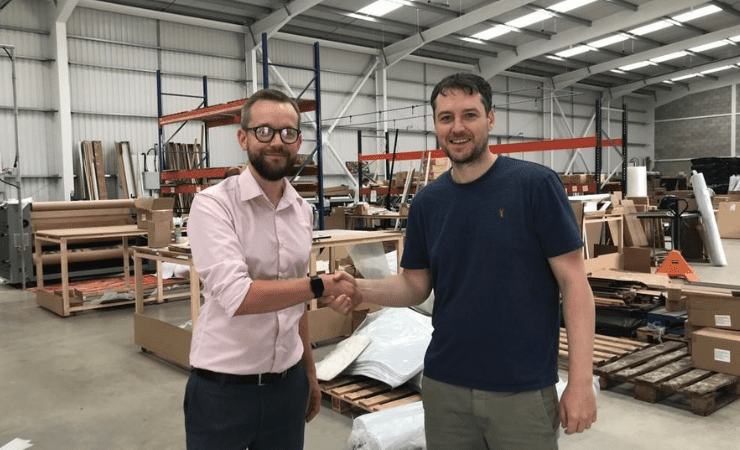 James Margrett, left, with Andrew Bourke
Corby-based Personal Canvas Prints, which designs and prints home furnishings, has secured funding from Close Brothers Asset Finance to purchase a significant amount of stock.
The deal – a refinance of existing assets – was completed and paid out within just 24 hours of the receipt of the required financial information.
James Margrett, area sales manager at Close Brothers Asset Finance, said, 'Personal Canvas Prints wanted to raise funding to assist with their growth aspirations following a large order from a well-known retailer. The customer had a 'dream deadline' of turning the deal around by Friday with the first conversation having taken place on the Tuesday afternoon. We received our valuations on the customer's assets early on Wednesday with the proposal then written up on the same day. Approval and signings followed on Thursday with pay-out on Friday.
'I'm delighted we were able to help Andrew Bourke and the team at Personal Canvas Prints secure the funding they needed for what is an exciting time for the company, and I look forward to working with them in the future.'
Andrew Bourke, managing director for Personal Canvas Prints, added, 'I'm over the moon that this was achieved in such a short turnaround – it really was above and beyond my expectations. The fact we were able to secure the funding so quickly alleviated a lot of potential stress and concern.
'I'm really pleased to again have Close Brothers Asset Finance on board as our funder because, with their personal approach and long history in print and packaging, we know we're in good hands.'