Fespa puts 'Print in Motion' at Berlin show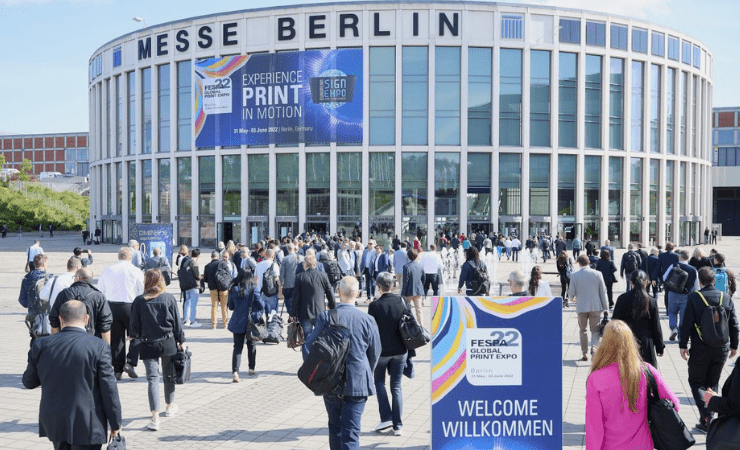 Fespa successfully hosted a four-day exhibition in Berlin from 31 May to 3 June
Fespa successfully hosted a four-day exhibition in Berlin from 31 May to 3 June with 375 companies exhibiting. This included international senior decision makers, who travelled from 126 countries including Germany, Italy, Poland, Netherlands and the UK.
Michael Ryan, head of Fespa Global Print Expo, said, 'Every industry is changed by the pandemic, and print is no exception, but this show proved beyond doubt that print is resilient, creative, agile and focused on the future.'
More than 60% of visitors at the show had final purchasing authority – resulting in high quality contacts, confirmed sales and new distribution partnerships, according to Fespa.The exhibition attracted 11,647 unique visitors, a 48% increase on last year's display.
Mr Ryan added, 'Finally, we could deliver an all-round Fespa experience for exhibitors and visitors that felt like a return to form, and the consensus was that the vibe at the show was incredible.
'Our strapline promised 'Print In Motion' and this came to life in Berlin, with an incredible sense of forward momentum and commitment to positive progress on areas like sustainability.'
Christoph Gamper, CEO at Durst, said, 'It was one of the best experiences I and my team members had in a trade show so far.'