CMYUK appoints Irish materials distributor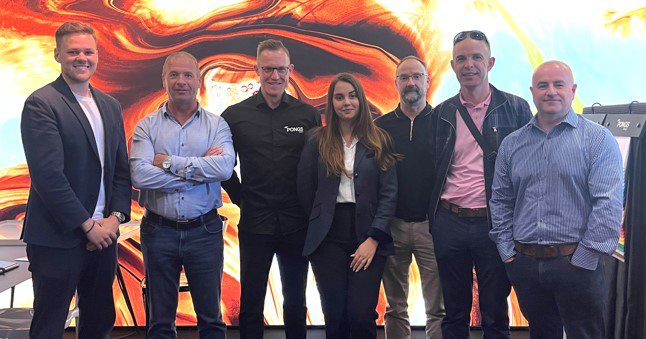 The CMYUK and Materials Solutions teams will now work together to keep the Irish market buoyant
CMYUK has has appointed Materials Solutions as its media distributor in Ireland. The new partnership will ensure that CMYUK's range of materials will be more easily available to its Irish customer base, despite any potential logistic issues caused by Brexit.
CMYUK, which considers itself the premier supplier of wide-format media for digital printing in both the UK and Ireland, has exclusive agreements with brands including Pongs, Kavalan and UFabrik.
Meanwhile Dublin-based Materials Solutions has more than 80 years of experience supplying materials to the Irish print and signage industries. It claims to offer the largest range of print-ready materials in Ireland.
Joel Willcock, CMYUK's commercial director, commented, 'We are delighted to partner with Materials Solutions in Ireland. This is a commercial decision that has arisen because many of our Irish customers wish to continue working with CMYUK and the exclusive brands we offer, despite the complications of Brexit.  
'Materials Solutions is a perfect distribution partner for CMYUK in facilitating our exclusive ranges from Pongs, UFabrik, Kavalan, plus many new additions with our current and new customers. It has a long-held reputation for introducing new products into the Irish market, and like CMYUK, places customer service at the centre of its operations. Its well-established infrastructure will allow for the fulfilment of next day delivery on all our products, a service which CMYUK customers have come to expect.'
Ian Scouler, the managing director at Materials Solutions, added, 'CMYUK is the best-qualified partner in the UK's digital printed textile industry. Its knowledge and experience within the PVC-free banner and mesh industry is outstanding. We are seeking a fresh start in our textile portfolio and by working with CMYUK, we will deliver cutting edge eco solutions to the Irish market.'