Soyang snaps up Josero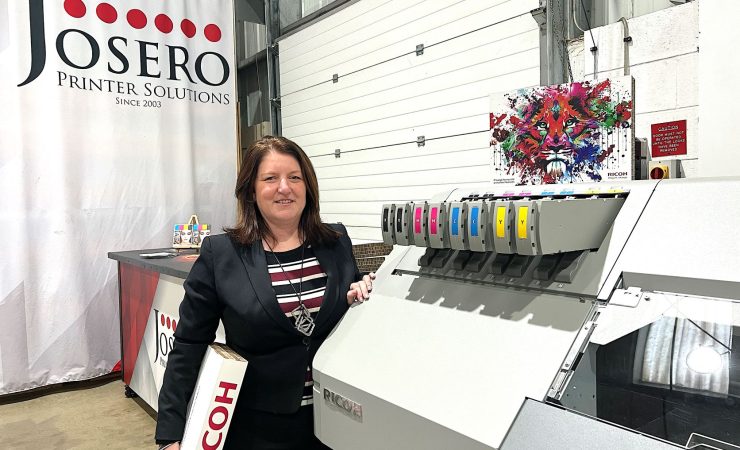 Sarah Winterbottom has taken up the role of group sales director
Soyang Europe, a leading manufacturer and distributor of digitally printable wide-format and superwide-format media and surface coverings, has announced its acquisition of Cambridgeshire-based Josero.
By joining forces, the two companies believe they will cement their positions within the print industry and enhance their offerings to the UK market. With the ability to provide both hardware (including from leading manufacturers including Agfa, Ricoh, Mimaki and Fujifilm) alongside a wide range of compatible media solutions in widths of up to 5m, the partnership will lead to expanded sales, distribution, technical and service support for both Soyang and Josero customers.
Under the terms of the takeover, Mark Mashiter will remain as managing director of Soyang Europe, whilst Sarah Winterbottom, who formerly held the equivalent position at Josero, will take up up the role of group sales director for the new Soyang/Josero partnership.
Meanwhile, Loic Delor, previously director/owner of Josero, will assume the role of operations manager and remain within the business for the foreseeable future to ensure a smooth transition. Andrew Simmons, who was Soyang Europe's sales director, has been appointed to the new role of product development director.
Mr Mashiter commented, 'From Soyang's perspective, the acquisition of Josero provides us with a quick and proven entry into the print hardware market. We already have a strong reputation with regards to the provision of wide and superwide-format media, and plan to build on this expertise within the hardware space with support from Josero's specialist team.'
Mr Delor added, 'Through many years of hard work, we've developed Josero into one of the key players within the UK wide format print industry. The integration of the Joserobusiness into Soyang Europe makes complete sense; Soyang will drive Josero's growth plans, while Josero provides Soyang with the diversification and expertise needed for the hardware segment. It's a match made in heaven!
'On a personal level, the Soyang management team have very similar backgrounds to the Josero team, and we share common business values. I am delighted with the agreement and look forward to supporting the group continue on its successful business journey.'
The deal was officially completed on 27 May 2022. The exact terms remain undisclosed.