Adobe targets colour with PDF Print Engine 6.0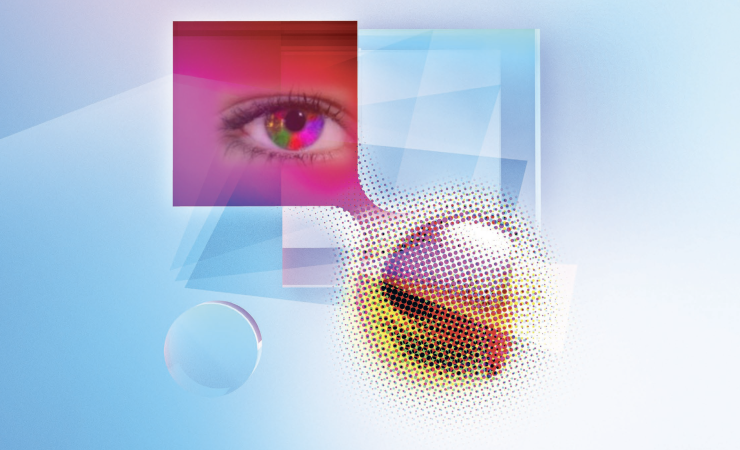 Support for Expanded Colour Gamut and spectral brand colour definitions are part of the new feature set in APPE
Adobe Systems has launched the next revision of its PDF Print Engine (APPE) Rip technology, bringing it to version 6.0, and introducing capabilities specifically designed to address Expanded Colour Gamut (ECG) printing, support for spectral brand colours, refined image resampling, and features that address finishing and industrial process requirements, in addition to enhanced variable data printing.
The new release, which currently in beta testing with Adobe OEM customers, and expected to appear in DFE/Rip products to be announced later this year, aims to address emerging print technologies and applications, standards and workflows, with a particular emphasis on colour across packaging, commercial, industrial and textile printing applications.
ECG support, which is principally aimed at both digital and analogue packaging applications, but also supporting any 'CMYK-plus' print engine, allows for direct colour conversion of page elements from source colour to the target seven-colour (typically CMYKOGV) or other output space in a single step, avoiding gamut losses caused by intermediate CMYK-only conversion and cumulative rounding errors introduced by two-stage conversion. Adobe continues to offer its Adobe Color Engine (ACE, as used in Photoshop and other Adobe applications) for colour conversions, or OEMs may choose to implement their own colour management technologies.
Support for spectral brand colours, which can be communicated in the CxF format originally introduced by X-Rite and now an ISO standard, is intended to provide absolute values for colours that previously have been defined by swatch-based systems such as Pantone's or by process colour recipes, and so avoid possible misinterpretation. Speaking to Digital Printer, Adobe's Mark Lewiecki noted that some Rip and colour management vendors had already added spectral colour support via other means but this move now makes spectral colours 'first class citizens' in APPE 6.0-driven systems.
More sophisticated image resampling algorithms from Photoshop have now been implemented, replacing relatively 'primitive' approaches in previous APPE versions used when upsampling images; Mr Lewiecki alluded to AI techniques used for this in Photoshop but stressed that these were not in this release of APPE.
The requirement to support automated post-press processes such as cutting and creasing, often achieved by assigning non-printing spot colours to artwork created in Adobe Illustrator or similar, has also been addressed via the introduction of 'reserved names'. This allows the Rip to understand that these are non-printing colours and therefore to exclude them from trapping, transparency flattening or knock-out calculations, while allowing a number of useful behaviours in on-screen previewing, proofing and printing as well as in finishing, while maintaining integrity with the rest of the artwork.
This capability also has implications for 'derived' plates or planes – additional colour separations that can be automatically generated from artwork, to provide a white underlay for CMYK printing on coloured substrates or fabrics, for example, or producing a digital spot gloss varnish overlay. There are various existing workarounds for these processes, from fully manual to at least partially automated but Mr Lewiecki said, 'We believe this is best done in the Rip, in order to be more accurate and to avoid unintended interaction with design elements. It also shifts responsibility for what are production issues from the designer to prepress.' This capability can also handle production-specific issues like choking a white underlay in DtG textile printing in order to reduce the usage of white ink and to avoid any white edges appearing around full colour elements due to mis-register or bleed.
Smarter fine line rendering based on Adobe's Cool Type technology has also been built in, which should improve rendition of small or fine type that has been converted to outlines before output. Mr Lewiecki suggested that this would be particularly beneficial in packaging or labels where regulatory or batch/lot text has to be included in small areas, and for far Eastern and other ideogram-based typefaces, and for security printing applications where the reproduction of finely detailed graphics is an important component of anti-counterfeiting strategies.
Enhancements to variable data printing are based on support for other Adobe technologies and standards based on them, specifically PDF/VT 3 and the PDF/X-6 standard. Again, this has applications for packaging, supporting short runs, lot/batch information, targeted versions, and unique serial numbers or barcodes, as well as randomly variable designs in which colour ways or other elements within an overall design are handled.