Printwear & Promotion returns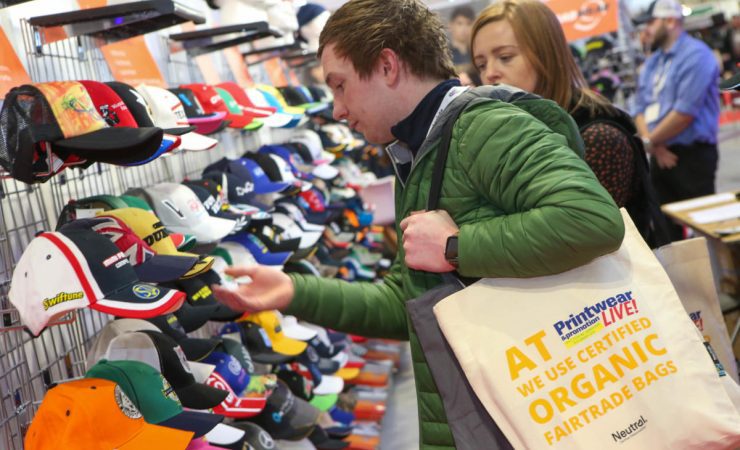 The 2020 exhibition featured around 150 stands and attracted over 6000 visitors.
Printwear & Promotion Live! will opens its doors on Sunday for the first time since 2020, running from 24 – 26 April. The only exhibition dedicated to the UK garment decoration industry, Printwear & Promotion is a one-stop-shop for printers, embroiderers, retailers and promotional product distributors.
Thousands of garment decorators will be heading to Hall 12 at the NEC in Birmingham to explore all that's new from over 100 of the industry's leading suppliers. This includes everything from direct-to-film printers to the latest sustainable clothing options.
Tony Gardner, event director, commented, 'It seems far too long since we all last met in person. The decision to postpone the show from February was undoubtedly the right one. Although we lost a few exhibitors owing to the change in date, another 15 stands have booked since February and we are delighted to welcome 20 exhibitors who are joining us for the first time. At the moment we are anticipating an excellent visitor turnout!'
This year the organisers will welcome 20 new exhibitors  for the first time including Holiauma UK, Supacolour and The Brick Factory. Many exhibitors will use the show as a launch pad to showcase their newest products, including a raft of direct-to-film printers. Other highlights will include decoration hints, tips and advice from industry experts on stand and in two Seminar Suites.