HP Stitch a shoe-in in the South of France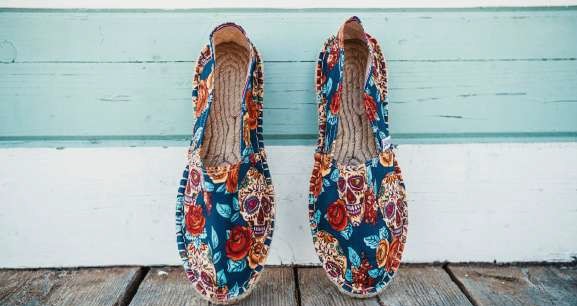 Since being founded back in 2016 Payote has sought to add a modern twist to the popular French footwear
Payote, a French manufacturer of espadrille shoes, has installed an HP Stitch S500 to meet the growing demand for personalised artisanal footwear.
With demand for custom and personalised footwear soaring, Perpignan-based Payote was looking for a textile printer that could print shorter runs and deliver quality print jobs all while remaining cost efficient. It conducted several tests between March and May of 2020 before opting for the Stitch in June of the same year.
Since it was founded back in 2016 Payote has sought to add a modern twist to the popular French footwear. All the new designs and fabrics are created and printed in Perpignan, but Payote, which describes itself as a 'proud supporter of local craftsmanship,' manufactures all its espadrilles locally in the Megam espadrilles workshop located in Mauléon, capital of Soule, in the French Basque Country.
'Personalisation is essential for our business, and our customer demand is strong for this type of product,' said Payote founder Olivier Kelly. 'With the integration of HP Stitch S500, we are now able to respond quickly to personalised requests, while maintaining high quality standards.'
The HP Stitch S500 is a 1.62m dye sublimation printer with a maximum printing speed of 110sqm/hr and able to handle a maximum roll weight of 55kg.