Made Smarter issues digital rallying call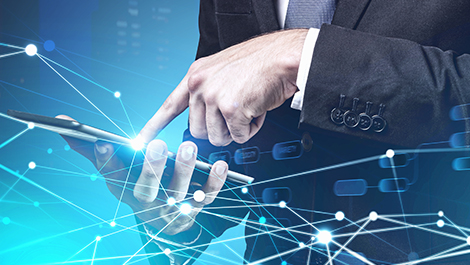 Made Smarter believes that digital and textiles can come together to spearhead the Fourth Industrial Revolution
Made Smarter, the government-backed movement to advance the British economy and empower British businesses, has called on garment and textile decorators to adopt digital technology. Set up after an industry-led nationwide review into UK manufacturing, Made Smarter says that digitalisation could drive sustainability and growth whilst spearheading the next Industrial Revolution. 
The call comes after the success of an initiative carried out in the North West of England which saw 125 companies from the sector tap into impartial expert technology advice and attend digital transformation workshops to help them take their first steps into digital. According to Made Smarter the North West is home to more than 1000 fashion and textile manufacturers, together employing around 15,000 people and with a collective turnover of £1.83 billion. For this reason the organisation believes that the sector and region synonymous with the First Industrial Revolution has a golden opportunity to lead the Fourth. 
Alain Dilworth, north west adoption programme manager at Made Smarter, expanded, 'The textile industry in the North West was at the centre of the First Industrial Revolution with technological advances enabling cottons, wools, silks and dyestuffs to be produced at unprecedented rates for export around the globe. It is fitting that Made Smarter is now offering its support and expertise to help the same industry embrace the opportunity to lead the fourth industrial revolution.
'Covid-19 has had a huge impact on the industry with supply chains broken, falling sales and regrettably, some businesses having to close. Rebuilding is an opportunity to create a more sustainable approach which enables better resilience by taking advantage of the new digital technologies.
'I am delighted that Made Smarter has been able to support so many of the region's textile manufacturers to start their digitalisation journey. Our ambition now is to reach out to the hundreds of others across the region to support them to take their first steps to future-proof their business.'
When it comes to the environment and society, the fashion and textiles industries are under even more pressure to reform than most. According to Made Smarter, they are responsible for 10% of all global carbon emissions, water pollution from the use of chemicals and dyes and microplastics in the oceans, as well as 'staggering levels of waste.' However the silver lining is that digital transformation is enabling a move away from traditional production methods and processes to make clothes, footwear and household textiles.  
The UK Fashion and Textile Association has applauded the impact of Made Smarter's programme. CEO Adam Mansell commented, 'The success of the Made Smarter Adoption Programme in the North West has demonstrated the value of targeted support for SME manufacturers to help them take those first steps on their digitalisation journeys. 
'The UK fashion and textile industry has a worldwide reputation for originality, quality, and innovation, combining skilled design and craftsmanship with cutting-edge technology. To continue building on this achievement and ensure the UK remains competitive against global competition, manufacturers need to embrace current and emerging technologies, and the huge potential digitisation offers, as well as to raise the skills and productivity of the people who work in our sector to the highest level.'